Europe
Visit Malta Becomes EOLO's Official Destination Partner-Kometa Cycling Team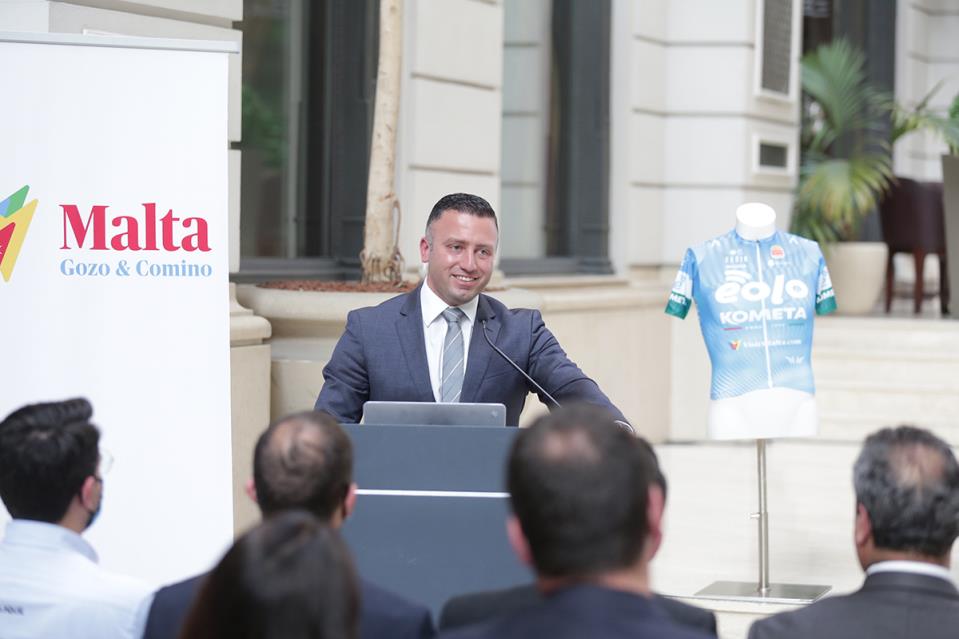 VisitMalta will be the official destination partner of the EOLO-Kometa Cycling Team. Under this agreement, the VisitMalta brand will be visible on all race kits and team vehicles during the Giro d'Italia, one of the world's hottest sporting events in cycling.
According to a recent survey conducted by the Road Cycling TV Viewing Report, the last Giro d'Italia generated an average of 6,780,150 viewers per stage in 175 countries around the world.
Through this partnership, the islands of Malta will benefit from a gradual increase in the exposure of television and digital coverage, strengthening Malta's position as an ideal destination for cycling enthusiasts.
With this agreement, the EOLO-Kometa Cycling Team will visit our country over the next few years to experience the islands of Malta first hand, both as a professional cyclist and as a visitor. Second, young Maltese cyclists will have the opportunity to join the EOLO-Kometa Youth Team, depending on their age and abilities.
These details were outlined during the signing of this partnership agreement, chaired by Minister of Tourism Clayton Bartolo, along with Chairman Gavin Guilia of the Tourism Board of Malta and General Manager of EOLO-Kometa Cycling Tream Fran Contador.
Minister Clayton Bartolo said this historic milestone is the first in a European country to produce excellent results in terms of tourist influx and confirm Malta's position as a destination of choice.
"This partnership between EOLO-Kometa and VisitMalta is a concrete proof of our efforts to leverage emerging and developing tourism segments, including sports-related tourism. Investing in this tourism niche. This will definitely improve the quality and versatility of our products, "Repeated Bartolo.
"This is a step forward in Malta's 10-year strategy for the tourism sector. Malta continues to invest in improving the overall quality of its tourism products through a multi-faceted approach. Focuses on the different niches that make up the diverse tourism sector of the Maltese Islands, "continued Gavin Greer, President of the Malta Tourism Board.
"We are pleased with this agreement with VisitMalta. We are especially pleased to be with them at the start of an important race in a place special to us like Hungary. VisitMalta is cycling, especially EOLOKometa. We are working on a project and the Alberto Contador Foundation to promote the wonders of our country. With us, there is no doubt that we will be able to achieve the goals they set to promote our country. The islands of Malta are perfect for cycling. We hope to encourage many fans to discover the geography of Malta through this agreement, "said Francontador, general manager of EOLO-Kometa.
"Another purpose of this agreement, which is part of the Alberto Contador Foundation project, is to promote cycling as a means of transportation and a healthy lifestyle in Malta. Of course, it also gives cyclists an opportunity. The goal is to help young Maltese athletes who want to be have a way of training and growth, "concludes Fran Contador.


https://www.independent.com.mt/articles/2022-05-05/local-news/VisitMalta-becomes-the-official-destination-partner-of-EOLO-Kometa-Cycling-Team-6736242695 Visit Malta Becomes EOLO's Official Destination Partner-Kometa Cycling Team