Europe
VisitMalta and Manchester United Renew Partnership Agreement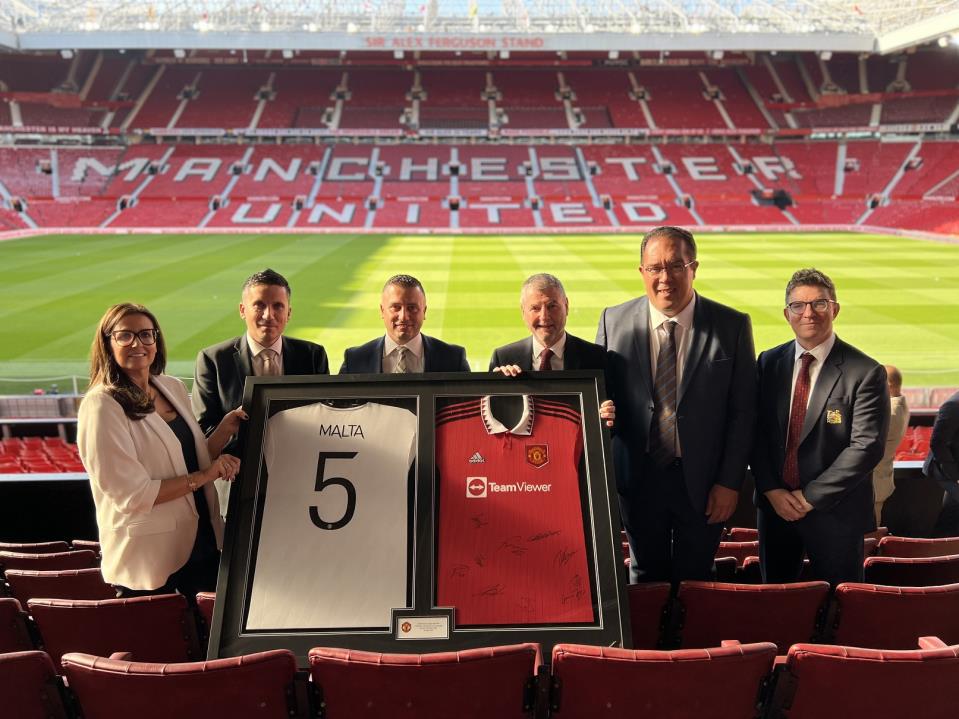 VisitMalta is once again the Official Destination Partner of Manchester United and Malta Tourism and the club have announced a renewed partnership with the club to promote Malta as a destination to its 1.1 billion followers worldwide.
Manchester United and Malta have strong ties, with Malta featuring a long history of proudly hosting the oldest international Manchester United Supporters Club, the government said in a statement.
Through this partnership agreement, the VisitMalta brand will benefit from strong exposure in the club's home matches, digital marketing channels, social media and print media worldwide. News of the update was announced at a special press conference held at Old Trafford, Manchester, attended by Tourism Minister Clayton Bartolo, Tourism Undersecretary Anthony Gatto and CEO Carlo Micharev. Malta Tourism Authority (MTA).
"Reaffirming VisitMalta as Manchester United's Official Destination Partner marks an unprecedented level of visibility for the Maltese Islands, not only in Europe but also in other long-haul markets such as the Americas, Asia and the Middle East. I am optimistic that this partnership agreement will cement Malta's prospects for establishing itself as a central hub of excellence in sports tourism in the years to come. We are doing that," outlined Minister Clayton Bartolo.
"During the months of the pandemic, the MTA has had to think outside the box to maximize the potential of this partnership at a time when sports around the world were at a standstill. aimed to give visibility, engagement and exposure to the beauty of the Maltese Islands to the Manchester United fan base around the world, especially in the Asia region where Manchester United is recognized as one of the , made through various initiatives of a digital nature.Strongest Sports Club.For the next 5 years of this partnership agreement, we will continue to make the most of this international partnership. I look forward to exploring opportunities that weren't there before.
"Manchester United and Malta share such a rich history and we are delighted to continue our partnership with VisitMalta. We are extremely proud of what we have achieved and look forward to continuing this successful partnership for many years to come." Partnership Ari Edge.
"Since launching our VisitMalta partnership together, we have been successful in consistently providing top of mind recognition for Malta as a premium travel destination. It helped build a strong foundation to be ideally positioned for a rapid post-pandemic recovery.
VisitMalta expands the Manchester United experience, working with the Manchester United Soccer School to make available to up-and-coming local footballers building on the experience gained by young local footballers over the last year .


https://www.independent.com.mt/articles/2022-08-06/local-news/VisitMalta-and-Manchester-United-renew-their-partnership-agreement-6736245034 VisitMalta and Manchester United Renew Partnership Agreement