Europe
"We want to fight every match for Clement and our fans."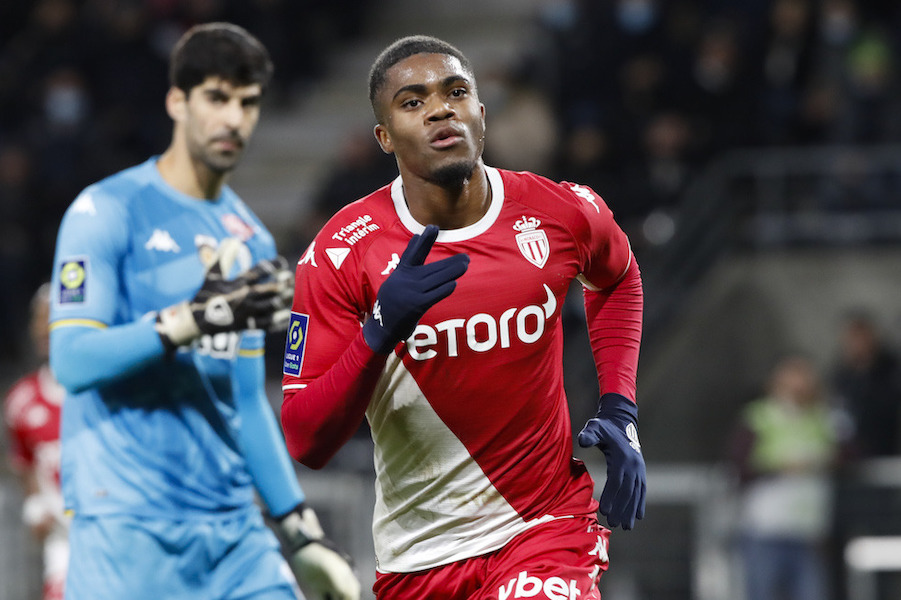 ASM Inform Dutch striker Myron Boadu Monaco life Discuss the team's recent resurgence, the impact of Philipp Klement, and the process of "becoming yourself" again.
The € 17 million price tag, arriving from AZ Alkmaar in August 2021, appeared to weigh heavily on the shoulders of a young Dutchman. Fast forward in May, Monaco has won seven games. Meanwhile, Myron Boadu, under the guidance of new coach Philippe Clement, was released from the bindings that held him during the difficult beginning and finally scored three goals. Average of 6 games and goals every 96 minutes.
Monaco Life: Originally from Eredivisie, it took me a while to adapt to League One. How would you rate the first few months?
Myron Boadu: I'm a young player. It was a little difficult for me at first because it was my first time to go abroad and of course I was going to a stronger league. I expected it, but on the other hand, like the Netherlands, I also expected to score goals in every game. I talked a lot with agents, parents, coaches of the time, and Paul Mitchell. So they just gave me the confidence to do me, they just said they had patience, and my qualities would be transparent. I also talked to Calvin Stengs (OGC Nice Winger). We talked about the new life we ​​are experiencing, and he had problems similar to mine. I think it was good for each other.
What do you think is the most striking difference between the two leagues?
I understand the difference in how to play. Most teams play against five defenders, and even clubs playing to avoid demotion in Eredivisie play 4-3-3 offensive football. That is the main difference and the physicality. That's not normal. The defenders here are all very strong, and I consider myself a strong man. That's what really stands out to me. Again, what I see is that in training, everyone has a victorious spirit, a little different from the Netherlands. In training in France, losing as a team can bring you back to a really angry and disappointed dressing room. It's really competitive, but I think it's a good thing. In the Netherlands, it's a little less. It's off the pitch and it's done.
You talk about training, but how did the intensity of those sessions improve you at both physical and tactical levels?
I had to adapt, it was to find the right schedule to work on my physique. It was also good to train with Axel Desizashi, Benoit Badia Seal and Aurélien Tchoameni to recreate what you expect from the game. They are so strong that I was able to adapt to the League One playstyle. Ben Yeder is also a great player and a great person. It was important for me to see the top striker in front of me. I'm glad he is my teammate. In training, I'm trying to observe what he's doing and how he's doing and add it to the game. If we are training in finishing, he and Kevin Volland give me a word of advice, and I thank them for it.
Through that adaptation process, you scored against Nantes in the defeat of the penalty in the Coupe de France semifinals. Will you talk through that bittersweet moment?
From January to that moment, it was a very important moment as I felt like I was and myself today. The first six months were to adapt to this new situation, but I think it's normal … I was disappointed in the end. I wanted to advance to the final, but I was happy to reach that goal. At that point, I knew I had to continue that way.
The match was a difficult beginning of March. How important was Clement for turnaround? Both Disasi and Badia Seal talked about the calmness and optimism he creates.
After that match, I was disappointed one after another, but the coach always said he knew how well we were going. I think it's important for coaches. We have great respect for him. We want to fight every game and win the game for him and his fans.
At the personal level, what about having a coach who speaks your native language?
He knows I can score goals, he gives me a lot of confidence, and he talks a lot with me. I can understand French, but he can explain me better in Dutch, and then I know exactly what to do, which makes training easier. I don't even have to think, I just know.
Turning points defeated PSG 3-0. How was the atmosphere in the group despite the difficult run leading up to the match with the league leader?
Before PSG, the dynamics within the team were already good, but of course, if you beat PSG 3-0, you can confidently accomplish a lot. Besides, PSG is the best team in the league. We already knew how good we were. I needed a game to confirm that. PSG was that game.
Since that victory, Monaco has scored six more wins, the highest seven consecutive wins since January / February 2021. The team is clearly confident and has scored three goals in the last six games. How confident are you now?
I had the confidence to seize the next chance in the Netherlands, so I had to rediscover it. At the beginning of the time here, when I missed a chance, I was overly frustrated with myself, but now, "OK, you missed this, but it contains: If I miss the next one, I'll come in one after another. "This season has taught me a lot. I also talk to the right people and they give me extra confidence to rediscover myself. Now I want to keep scoring goals. I hope it can be done.
Of course, I hope Monaco's orchids will take them to the Champions League next season. Is it your dream to play in that tournament?
The Champions League is where the best teams are, and of course you want to compete with the best teams. Given the history of Monaco, I think we should play in the Champions League. It's a dream for all of us and we know we can do it. Of course, there are three finals, so I haven't participated yet. It is important for us to continue doing what we have done by not thinking about the table. We need to win our game, and we do it by being ourselves.
And there will be a World Cup at the end of the year …
Certainly going to the World Cup is a dream. But at this point, I want to continue here as before. For me, the Dutch team is far away now, but I think everything is possible. So you have to continue to finish the season well and do the same from the first minute of the next season.
Boadu has just taken a step in Monaco, and even if he continues on the same path, his dream of playing Champions League football next year is still very alive, but Louis van Gaal's. There is no reason not to force yourself into the plan. ..
Photo by AS Monaco


https://monacolife.net/we-want-to-fight-every-game-for-clement-and-the-fans/ "We want to fight every match for Clement and our fans."