Europe
"We will continue to work with the new Italian government to build stronger ties" – Minister Ian Borg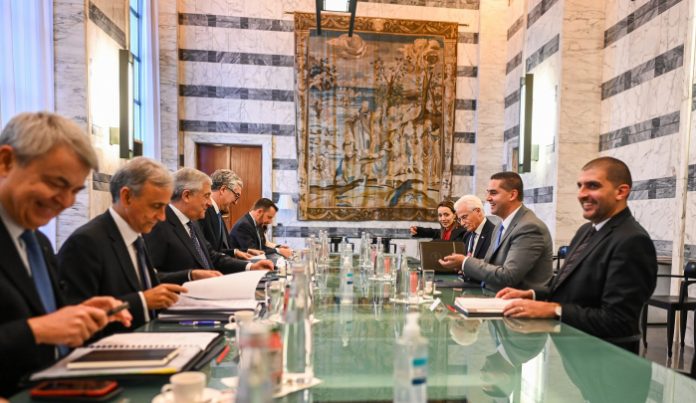 "The meeting, which takes place just weeks after the new Italian government took office, demonstrates the willingness of both sides to continue working together with the aim of improving relations for the benefit of both countries." Minister of Foreign Affairs, European Affairs and Trade Borg made this claim after an official meeting with Italian Foreign Minister Antonio Tagjani.
Minister Ian Borg said the issue of illegal immigration in the Mediterranean was at the top of the agenda. On this issue, both parties noted the need for a unified voice in the European Union forum.
During the meeting, the situation in the Mediterranean, and in the northern part of Africa, particularly in Libya, was also discussed in light of the conference to be held in Spain later this week. On Libya, there was agreement that it was important to build strong partnerships between the two countries so that the situation in Libya would again be top of the agenda.
Among other things, the bilateral relations between the two countries were also discussed. Borg said Italy was one of the first countries to establish ties with Malta after its independence, and that he wanted these ties, mostly commercial ones, to generate more business between the two countries. It reminded me that I need to keep strengthening.
Photo (MFET)



Post view:
twenty one
http://livenewsmalta.com/index.php/2022/11/25/we-will-continue-to-work-with-the-new-italian-government-for-a-stronger-relationship-minister-ian-borg/ "We will continue to work with the new Italian government to build stronger ties" – Minister Ian Borg