America
Where do foreigners come from and where do they live in Mexico?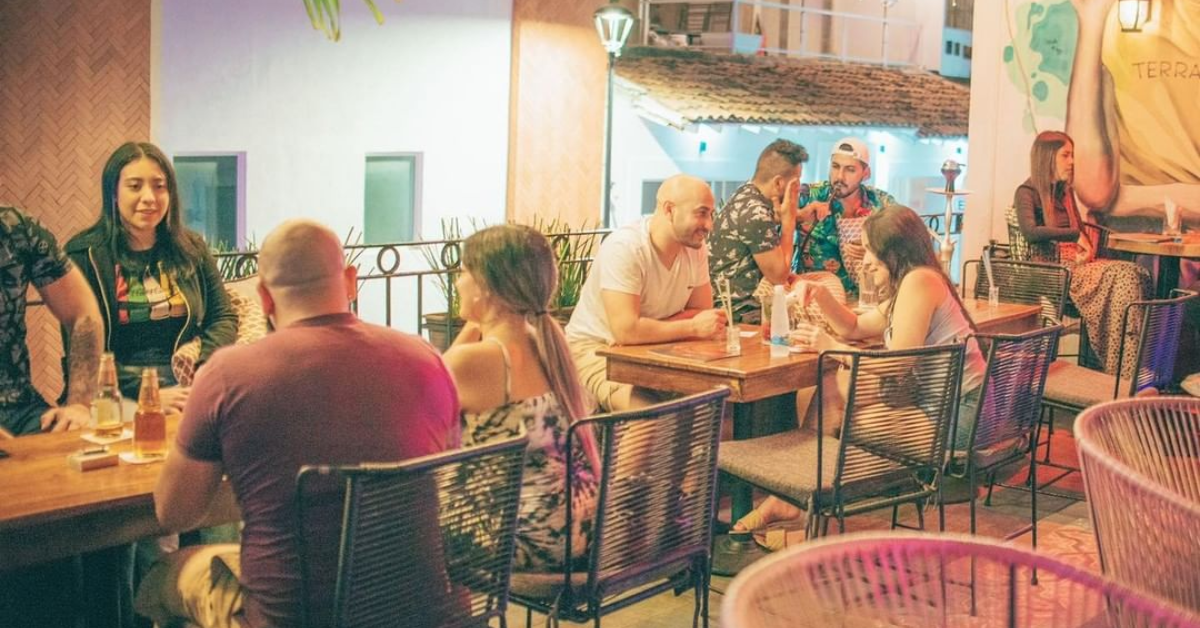 Mexico is a transit country for foreigners because it connects the south of the Americas with the United States, but it is also home to hundreds of thousands of people who have decided to live in Mexico.
According to statistics from the National Institute of Immigration (INM) last year, more than 605,000 people from 199 different nationalities worked, studied, humanely, or, above all, formed families with Mexicans.
The information obtained through the Transparency Act is that the majority of foreigners officially living in Mexico come from the United States, Venezuela, Honduras, Cuba, Colombia, El Salvador, Guatemala, China, Spain, Argentina, Canada, Brazil and Haitian. It is clear that they are coming, Japan, South Korea, France, Italy, Germany, Peru, Chile.
But there are also people from India, Ukraine, Nigeria, Turkey, Pakistan, Egypt, Serbia, Iraq, Nepal, and up to 20 North Korean citizens.
Although these people are scattered all over the country, they have specific places where the majority gather and form communities of different nationalities.
For example, Americans are mainly concentrated in Chapala and Puerto Vallarta in Jalisco. Los Cabos, BCS; San Miguel de Allende, Guanajuato; Puerto Penasco in Sonora. Canadians share their tastes for Chapara, Los Cabos, and Puerto Vallarta, while other groups have chosen to live in Bahia de Banderas in Nayarit and Mazatlan in Sinaloa.
The Chinese are well known for their historical presence in northern Baja California, but they also live in the capital. INM legally registers more Chinese lives in the Cuauhtémoc district of Mexico City than in Mexicali, where the famous Latinesca district is located.
The majority of Central Americans licensed to live in Mexico prefer the southeastern part of their place of residence and are very close to their home country. They mainly live in the municipalities of Tapachula and Steet in Chiapas. Still, others live in Tijuana, probably because they can't travel to the United States.
However, there are also Hondurans communities in Saltillo, Coahuila, the Iztacalco district of Mexico City, El Salvadorans in Guadalahara, and Guatemalans in Cancun.
As for Cancun, people of various nationalities have this tourist destination in Quintana Roo as their main destination. This is the case for Cubans, Russians, and Ukrainians. This place is also home to Spaniards, Argentines and Italians.
Other areas have become attractive places for foreigners because of the businesses that settle in those places. For example, most Germans in Mexico live in San Andres Chorra, Puebla, an hour's drive from the German car maker Audi factory.
The same thing happens in the Korean community in Apodaka and Monterrey, Nuevo Leon, 30 minutes from the factory where Kia is manufactured. Aguascalientes, where the Nissan plant is located, and that of the Japanese in Guanajuato, where Honda, Mazda, and Toyota are produced.
Another example is the community of Indians, predominantly concentrated in Zapopan and Guadalajara, Jalisco, fascinated by the developing high-tech industry in the region.
According to the data, 55% of foreigners allowed to live in Mexico are men and 45% are women. In terms of age, half range from 25 to 44 years, and one-fifth are adults 55 and older.
Similarly, 63% have a permanent residence card, 25% have a temporary residence card, 10% have a visitor's card for humanitarian reasons, and 5% have a student card. I'm waiting. There are also 34 people who have a visitor card for adoption.

PVDN's current trend story
https://www.vallartadaily.com/where-do-foreigners-come-from-and-where-do-they-live-in-mexico/ Where do foreigners come from and where do they live in Mexico?