America
WHO Secretary-General Tedros Adhanom Gebreyes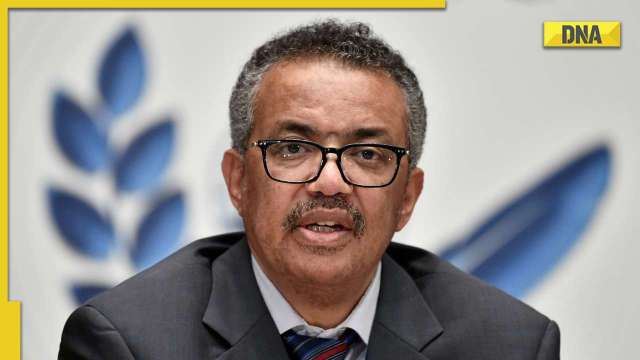 According to the World Health Organization (WHO), the ongoing Covid-19 pandemic is "far from the end" as new cases worldwide have increased by 30% in the last two weeks. "We are concerned about the ever-increasing number of cases of Covid-19-more pressure on the expanding healthcare system and health care workers, and we are also concerned about the increasing mortality trend," WHO said. Secretary-General Tedros Adhanom Gebreez told journalists here on Tuesday, the Xinhua News Agency reports.
According to Michael Ryan, Executive Director of the WHO Health Emergencies Program, the recently reported increase in the number of cases of Covid-19 is primarily Omicron subvariants BA.4 and BA.5, as well as public health and social measures. He said recent changes in test policy also hindered the detection of new cases and the monitoring of virus evolution.
Read | Covid 4th Wave: Schools in Manipur will remain closed until July 24th due to a positive test rate of 15.6%

Last Friday, the WHO Emergency Committee concluded that the virus was still a public health emergency of international concern (PHEIC) and warned of some interrelated challenges. For example, Omicron subvariants BA.4 and BA.5 continue to create a new wave of infection, hospitalization, and death around the world, but monitoring, including tests and sequences, has been significantly reduced and impact assessments have been made. It's getting harder and harder. Variants of infection and effectiveness of countermeasures.
Read | Army Foil Infiltration Bid by Terrorists Along JK's Poonch LoC
"A new wave of viruses reiterates that Covid-19 is not over yet, the virus is free to run, and countries are not effectively managing the burden of disease based on their capabilities. "Tedros said.
He regularly reviews and coordinates Covid-19's response plans to the government based on current epidemiology and the potential for new variants, while masking, improving ventilation, testing and treating protocols, etc. We requested that we develop measures that were tried and errored.
https://www.dnaindia.com/world/report-covid-19-is-nowhere-near-over-who-director-general-tedros-adhanom-ghebreyesus-2968164 WHO Secretary-General Tedros Adhanom Gebreyes