Europe
Worked for 10 years for higher education and higher education students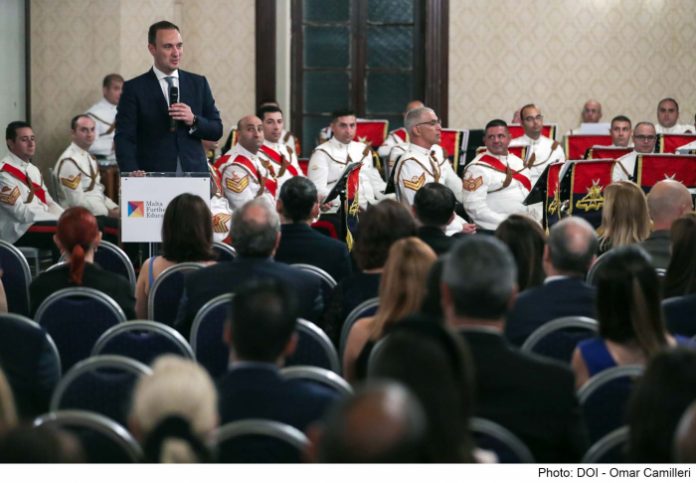 The Maltese Institute of Higher and Higher Education (MFHES) celebrated its 10th anniversary in a specially organized evening to mark this milestone for the institution.
The evening was part of many activities organized to celebrate 10 years of excellence in Malta's higher education. In 2012 the Malta Qualifications Council and the National Commission for Higher Education were established and will be established as authorities in 2021.
"As a country, we are committed to bringing growth to our country and our people. We are committed to providing access to quality education in an equitable manner and simply provide access to educational institutions. Through the services of the Malta Higher Education Authority, we foster communities in which everyone feels valued and included, thus investing in education is the foundation for development that has a real impact on society. Minister of Education, Sport, Youth, Research and Innovation Clifton Grima said.
The Malta Higher Education Authority (MFHEA) was officially launched on 8 January 2021 and was enacted by the Amended Education Act, which entered into force on 1 January 2021. The authorities are working independently to ensure the highest standards of education and to promote more and more education. competent community. This entity ensures that higher education students receive the highest quality education.
Advanced and tertiary education refers to non-compulsory education, i.e. courses offered in post-secondary institutions including apprenticeship courses, vocational institutions and higher education institutions.
In his speech, Minister Grima said: Promote education in the community."
Emphasis is also placed on quality education, as quality assurance is very important to ensure transparency and efficiency. This helps create a credible local education system for the benefit of both domestic and international students. Additionally, quality assurance is the backbone of the National Qualification Framework.
MFHEA Chief Executive Rose Anne Cuschieri said the authorities fully believe in the role and importance of core values ​​in quality higher education. she said: Trust and trust are important conditions in this field. "
The Maltese Military Band, led by Captain Jonathan Borg, gave a concert on this evening, with the participation of mezzo-soprano Graziella Devatista.



Post view:
11
http://livenewsmalta.com/index.php/2022/09/18/ten-years-of-working-in-favor-of-the-student-in-advanced-and-higher-education/ Worked for 10 years for higher education and higher education students