Asia
World Breastfeeding Week momentum to promote breastfeeding: KSP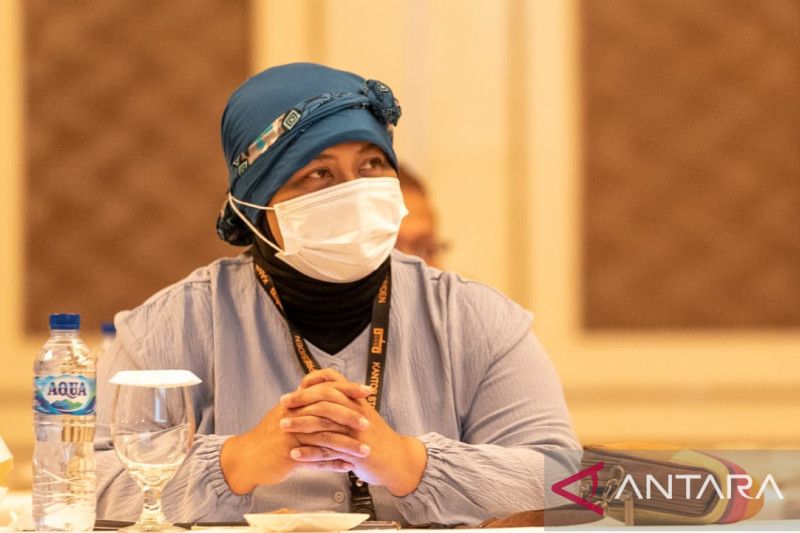 Macronutrients and micronutrients (found in breast milk) can reduce stunting in infants
JAKARTA (Antara) – World Breastfeeding Week 2022 offers an opportunity to promote and enhance exclusive breastfeeding of six-month-old infants, said Brian Sri Prahastuti, Chief Expert Staff, Office of the President (KSP). said.
The proportion of babies who are exclusively breastfed has declined over the past three years, with the rate of exclusive breastfeeding falling from 68.7% in 2018 to 65.8% in 2019, according to the chief expert staff. .
"Furthermore, only 52.5% of the 2.3 million babies under six months of age were exclusively breastfed in 2021, which means that number continues to decline." Prahastuti said in a statement issued on Friday.
Breast milk contains complete nutrients, including carbohydrates, proteins, vitamins, minerals, and other highly nutritious substances, which are sufficient and appropriate for the growth of the baby.
"The macro- and micronutrients in[breast milk]can reduce stunting in infants, so it is important that mothers breastfeed their babies exclusively for the first six months," she said. emphasized.
Additionally, maternal breast and ovarian cancer risks can be reduced by breastfeeding, said KSP officials.
Prahastuti cited studies that concluded that breastfeeding benefits mothers by helping them maintain their cellular, hormonal, and dietary health.
Support from the environment surrounding breastfeeding mothers, especially husbands and closest family members, must also be ensured, she said.
"It is also important to improve health care systems to increase their ability to provide and maintain a safe environment for breastfeeding mothers," Prahastuti added.
The World Health Organization (WHO) has previously stated that exclusive breastfeeding is essential to reduce stunting in early childhood.
"Optimal breastfeeding practices are key to reducing stunting growth in children under five and achieving the global and national targets of reducing stunting by 40%," said WHO President N. Paranietharan said here on Monday (August 1, 2022).
The delegates also urged the Indonesian government to step up efforts to reduce stunting and encourage exclusive breastfeeding by mothers.
related news: Exclusive Breastfeeding Builds Baby's Immune System: Epidemiologist
related news: Breastfeeding important to prevent dwarfism in children: professor
related news: BKKBN Launches Progestin Tablets to Support Exclusive Breastfeeding
https://en.antaranews.com/news/243029/world-breastfeeding-week-momentum-to-promote-breastfeeding-ksp World Breastfeeding Week momentum to promote breastfeeding: KSP