Asia
Yogyakarta city warns of fire risk in dry season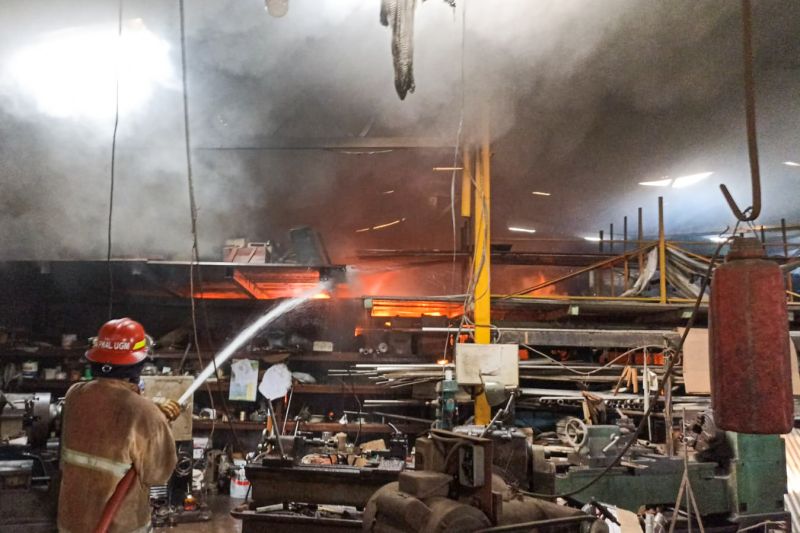 Under the influence of the intense heat of the dry season, non-standard electric wires are vulnerable to heat, which may have led to the fire.
Yogyakarta (ANTARA) – The Yogyakarta Fire and Rescue Service has warned residents about the danger of fires during the dry season and urged them to take proactive measures, starting with minimal levels.
"There has been a significant increase in the number of fires in June-July 2022. So far, the number of fires is more than 50% compared to last year's total," it was notified here on Friday. .
According to data provided by the service, 5 fires were recorded in Yogyakarta city in June. The fire brigade also helped handle one of his fires outside the city.
However, the number of fires increased in July, with up to 11 reported cases in the city. In addition to these, the fire department also helped him deal with nine fires outside the city.
"In August, there were no fires in the city, but we were able to help with three fires overnight in various locations outside the city," he said.
The city of Yogyakarta has recorded 50 fires in 2021, while a total of 37 fires have been recorded in the city so far this year. "The number of cases by the middle of this year is quite high," Arafat said.
Most of the fires, he said, were caused by improper electrical installation or because the electrical cables did not use quality materials that met the required standards.
"Due to the intense heat of the dry season, substandard wires may have been vulnerable to heat and ultimately caused the fire," he said.
Therefore, people should double-check their electrical installations in their homes to ensure their own safety, he added.
related news: Yogyakarta has rich intellectual property potential: Minister
He also asked residents to unplug all cables from electrical outlets and make sure the stove was on when the house was unoccupied.
"In addition, another cause of fires is human negligence. For example, what happened recently was people burning a tree because they wanted to burn a wasp nest in it," Arafat recalled. rice field.
He advised residents to report any wasp nests they wish to remove to fire and rescue services.
related news: Yogyakarta plans health checks for students as infections rise

"The service is free and much more secure," he said.
He claimed firefighters removed 163 wasp nests this year.
The Yogyakarta Fire and Rescue Service is also providing financial support according to the damage done to the residences of fire victims, he added.
related news: Yogyakarta delivers Moderna as second booster for medical staff
related news: Art Exhibition at Malioboro Monument Area at Yogyakarta Airport
https://en.antaranews.com/news/244181/yogyakarta-city-warns-of-fire-risk-during-dry-season Yogyakarta city warns of fire risk in dry season